With its rich history and residential layout, the House on Sathorn offers a unique variety of private rooms. Located in either the Upstairs, or Hospitality suites, you can both experience the unique culinary heritage as well as historical interiors when organizing a private dinner. For events exceeding 20 guests please see Bespoke Events for other room and menu options. All rooms combined, The Upstairs is suitable for events of up to 200 guests.
Our private rooms in The Upstairs could be used by itself or in sequence, with pre-dinner cocktails or post-dinner unwinding.
To find out more about the many customization options please reach out to us.
(Dining for groups of 8 – 20 guests)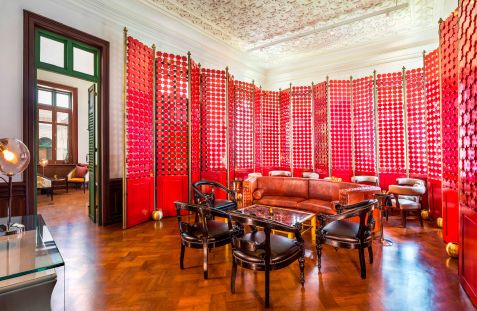 RUBY ROOM
Ruby room, the main dining area of the Upstairs. A stunningly designed room with floor to ceiling, carved, red millwork and adjoining bar and lounge. Ruby room accommodates 10 – 20 guests in boardroom style or round table setup.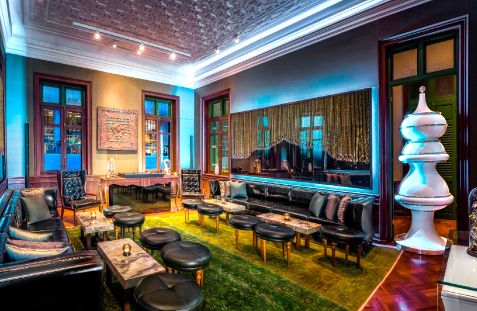 EMERALD ROOM
Emerald room, with decorative, full width mirrors, plush black leather sofas and in-build DJ setup with speakers is ideally suited for pre- or post-dinner events of up to 50 guests based on pass-around food menus. With the adjoining speakeasy style bar and the house expert mixology team, this is an ideal early or late evening, entertainment venue.
SECRET ROOM
The Secret room with centerpiece chandelier, marble supported decorative artwork and windows overlooking Sathorn square is ideally suited for private dinners from 6 – 10 guests or pre/post dinner cocktails up to 20 guests.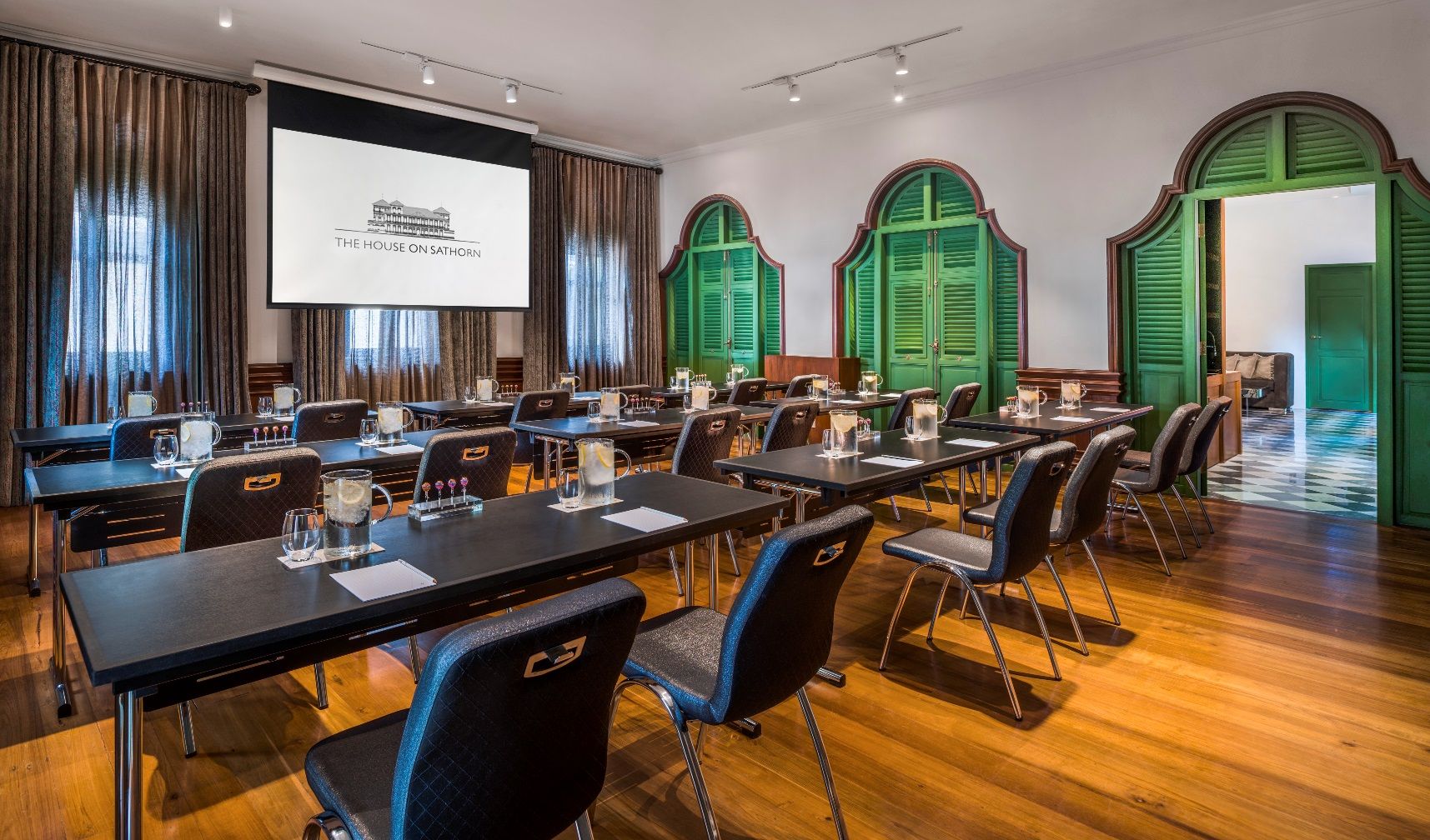 HOSPITALITY SUITE 1 AND 3
Hospitality suites 1 and 3 are a residential style collection of dining room, lounge and common area. Combined the area accommodates events of up to 50 guests with pass around food menus or, when used separately with sit down dinner for up to 12 guests with separate lounge, bar area and dining room.
HOSPITALITY SUITE 2 AND 4
Hospitality suites 2 and 4, located on the upper floor of The House on Sathorn consist of two historical, residential style rooms that are ideally suited for use as dining room or event area for up to 40 guests in round table setup with separate lounge and bathroom.